Champions are made
and not born
TRAIN LIKE A CHAMPION
Growing up in Durban, South Africa, Gilchrist dreamed of playing professional golf like many juniors. After playing golf for two years at Texas A & M, Gilchrist's dream came true when he won the South African PGA Tour School and started competing against the likes of Ernie Els and Retief Goosen. Gilchrist played on South Africa's elite Sunshine Tour for five years, and was a three-time winner on the South African PGA Winter Tour.
Later, Gilchrist's professional golf interests led him to the David Leadbetter Golf Academy in Florida, where he helped Leadbetter coach PGA Tour players such as Nick Price, David Frost, Mark O'Meara, Andy Bean and Els. After seemingly being at the pinnacle of his coaching career, Gilchrist ventured toward unchartered territory: junior golf.
In 1995, Gilchrist was charged with developing the first full-time junior golf academy in the world. After running IMG's David Leadbetter Junior Golf Academy as the Director of Golf from 1995-2004, Gilchrist took his expertise to the International Junior Golf Academy (IJGA) in Hilton Head Island, S.C., where he oversaw hundreds of elite junior and professional golfers for another three years.
Though Gilchrist was initially trained as a technical teacher, he quickly realized to take golfers to the next level, they needed to master more than just technique – they also needed a comprehensive training program that incorporated every aspect of being a champion and that's just what he did with starting the Gary Gilchrist Golf Academy.
Basically, Gilchrist's mission is to foster a holistic and nurturing environment where athletes can train and develop into champions - both in golf and in life.
Gary's Students
Gary Gilchrist teaches many of the game's best professionals including #1 LPGA Player in the World, Lydia Ko, Rolex Player of the Year 2016 Ariya Jutanugarn, winner of 5 tournaments in 2016 including the Ricoh Women's British Open, China's Olympic Bronze Medal winning LPGA Tour player Shanshan Feng and helped Yani Tseng ascent to No. 1 in the world. When combined together, they have won 7 majors since 2010 under Gilchrist's guidance - Tseng (4), Feng (2) & Jutanugarn (1). Gilchrist also currently coaches other pros including PGA professional Morgan Hoffmann and LPGA professionals Paula Creamer and Moriya Jutanugarn.
LPGA Tour
Karen Stupples
Morgan Pressel
Suzann Pettersen
Amy Yang
PGA Tour
D. A. Points
Charles Howell III
Peter Hansen
Other Tours
Peter Hedblom
Fabrizio Zanotti
Momoko Ueda
Rodolfo Cazaubon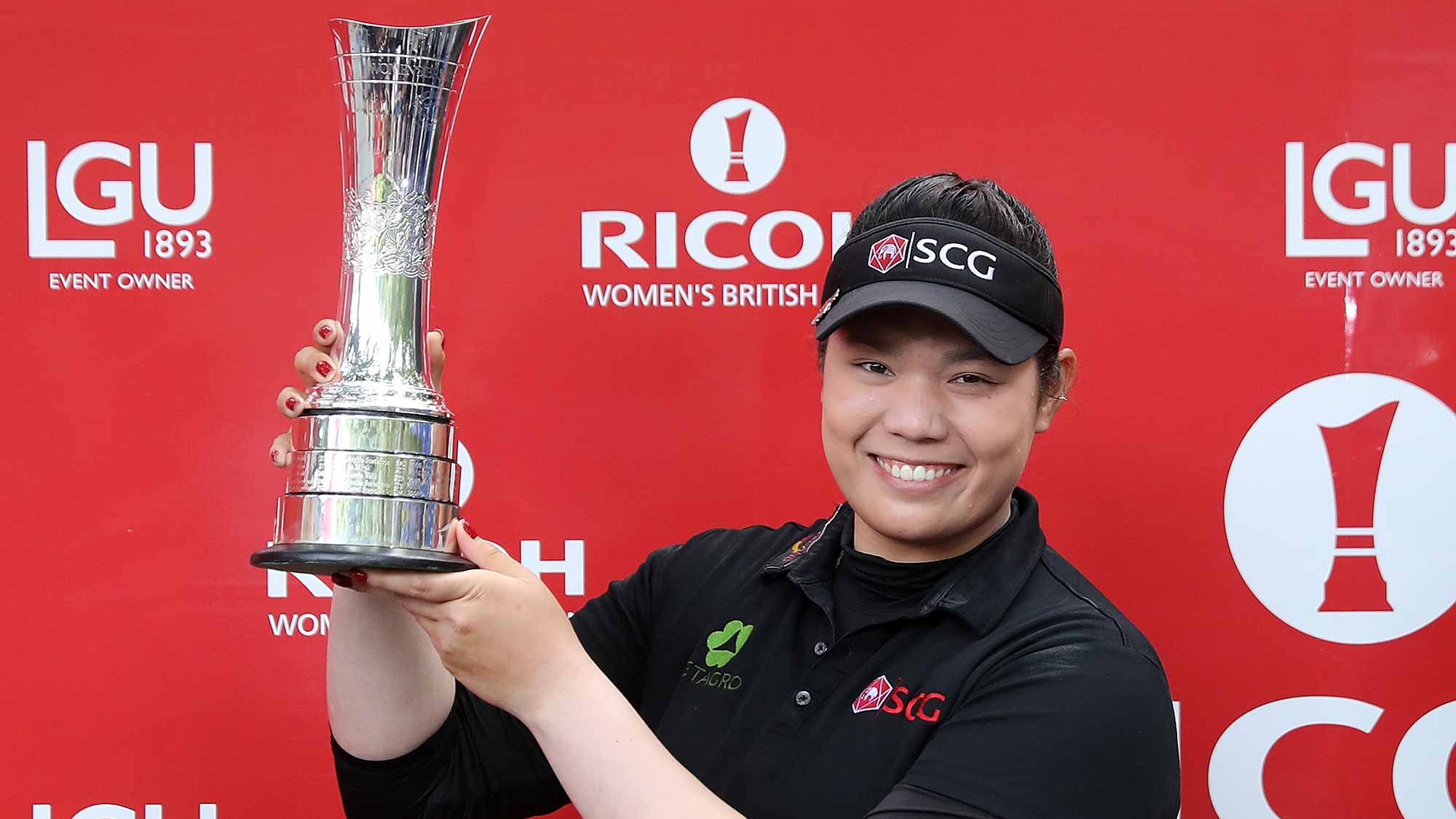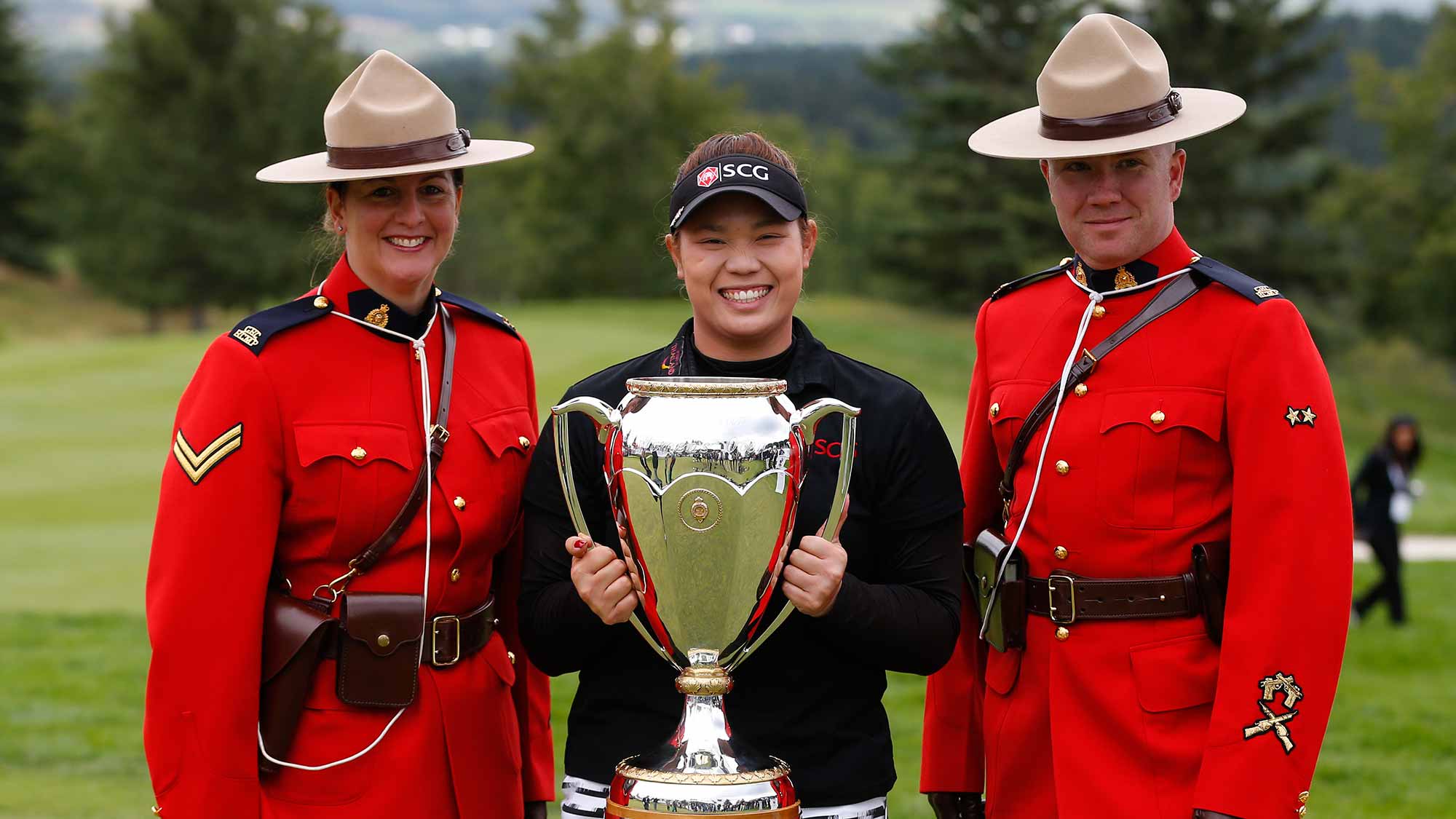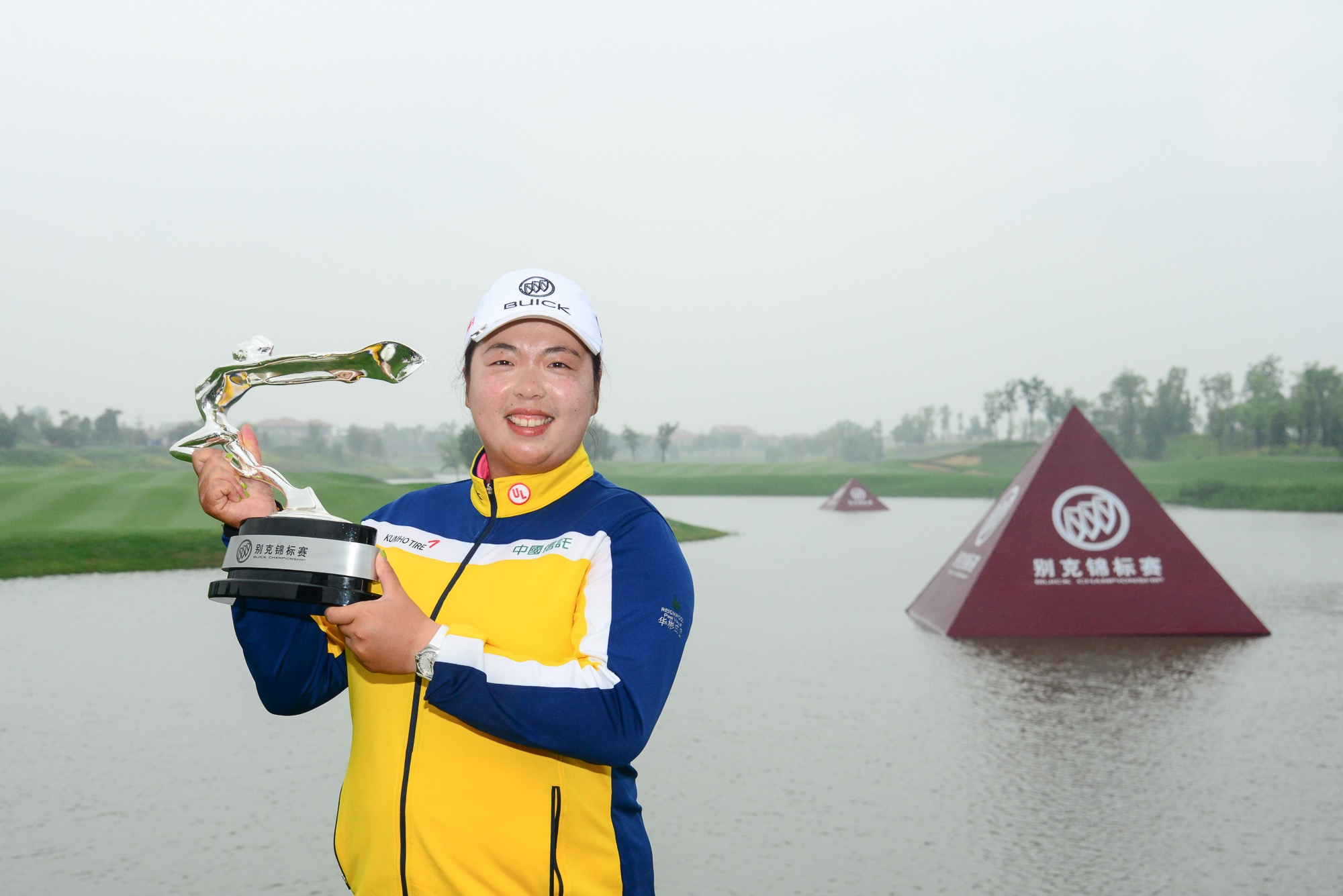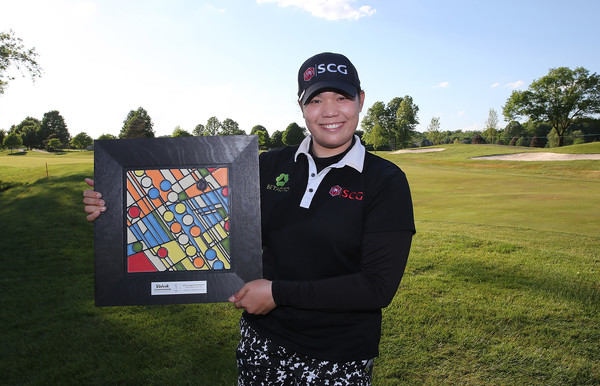 Gary's Golf career highlights
Golf Digest Top 50 Best Teachers in America
• 2015-2016
• 2013-2014
• 2011-2012
Golf Magazine Top 100 Teacher
• 2017-2018
• 2015-2016
• 2013-2014
• 2012-2013
CO-AUTHOR, NATIONALLY DISTRIBUTED BOOK, "TRAIN FOR GOLF LIKE AN OLYMPIAN," 2015
• #1 AMAZON HOT NEW RELEASES GOLF LIST
• #1 AMAZON BEST SELLER GOLF LIST
• #1 AMAZON BEST SELLER SPORT PSYCHOLOGY LIST
• Director of Golf at IJGA, 2004-2006
• Selected by Nike as green grass elite instructor, 2004
• Author, "Train Like a Champion" e-book, 2006
• Established Gary Gilchrist Golf Inc./Gary Gilchrist Golf Academy, 2007
• Co-author, nationally distributed book, "Going for the Green," 2009
• Winner of Future Champions Golf Top 25 Elite Junior Golf Coach in the USA, 2015 & 2016
• 2017 Top Ten PGTAA Teachers
• Won 10 amateur tournaments
• Member, South Africa's national team
• Helped Texas A & M win Southwest Conference Championship 1987
• Won South Africa PGA Tour School, 1989
• Played South Africa's Sunshine Tour, 1989-1994
• Three-time winner on South African PGA Tour
• Trained at David Leadbetter Golf Academy, 1993-95
• Appointed Director of Golf at David Leadbetter Junior Golf Academy, 1995-2004
the gilchrist experience
Gary's holistic approach to golf development is what elevates each of his students to the best of their ability. He does not teach a swing method, but coaches individuals by focus on the 5 key areas of development:
Technical physical Mental Strategy character
Gary's goal is identifying the "it" for each student, meaning the one or two critical gap areas that stand in every student's way from playing their best. However, it is rapport and trust that forge strong relationships and allow students to be open to coaching and correction on their path to improvement.
All areas of our golf program are interdependent and it is critical to identify the areas that will impact performance. Through identifying the gaps and developing the most appropriate plan for development and improvement, Gary is able to hold students accountable through the process.
TEchnical
Students focus on areas for improvements and build confidence through a series of proven drills and strategies utilizing the latest swing analysis technologies.
on-course strategy
Course management involves improving your thought process to lower scores. Accepting outcomes, responding to missed opportunities and learning to score when you don't hit perfect shots is essential to playing your best golf.
mental
Developing a champion mindset is the difference between playing golf the best you can and playing golf at the best of your capability.
physical
Integrating TPI specific training on the range alongside technical training builds a champion golfer.
character development
Building strong character is at the heart of developing golf champions. Our culture of achievement and accomplishment encourages results and also teaches our students to enjoy the journey and find happiness in every circumstance of life.
ggga
At the Gary Gilchrist Golf Academy, our mission is to provide the best golf academy environment that allows all golfers to reach their true potential. Every individual is unique. We all have a unique personality style, beliefs and values that give meaning to the world around us.
Simply put, Gary Gilchrist is synonymous with junior golf. In a coaching career that spans more than 20 years, Gilchrist has been responsible for recruiting, training and developing more top-ranked junior-level golfers than any other coach in the world.
In his illustrious coaching career, Gilchrist has taught more than 75 American Junior Golf Association All-Americans, six AJGA Players of the Year, two U.S. Amateur champions (American David Gossett and Colombia's Maria Jose Uribe), two U.S. Junior Girls champions (Chile's Nicole Perrot and Korea's In-Kyung Kim), one NCAA women's champion (Thailand's Virada Nirapathpongporn) and one U.S. Public Links champion (American Michelle Wie).
Although many of our golf programs are delivered in group training, Gary believes in individualized plans for improvement, creating custom training programs for each student based upon their individual needs and goals. We get to know our students, their strengths and talents, as well as the areas that hold them back from being their best.
Juniors
Juniors attend programs at the Gary Gilchrist Golf Academy because they want to be the best, train with the best and be around other juniors to push them to new heights. Juniors coming through GGGA programs have amassed tremendous results including more than 210 tournament wins since 2008 and attending many of the top college programs in the United States including Duke, Georgia, Oklahoma State, Florida State, UCF and many more.
Junior programs including one-week training camps, full-time, post-graduate and individual lessons.
adults
At the Gary Gilchrist Golf Academy, our goal is to give you a planned golf program as opposed to just golf lessons. The key is in the depth of your program. This personalized training program is proven to accelerate your development and help prepare you for play. In addition to golf training, you can also include golf specific fitness and/or mental training, both on-course and off-course.
GGGA offers several different options for adults to 'Train Like a Champion'. Whether you wish to bring a group of friends, receive an individual program or have a corporate outing, GGGA can help take your game to the next level.
TOUR PREP Training
Are you a current amateur or college player looking to take your game to the next level? At the Gary Gilchrist Golf Academy, we provide you with a personalized training program that will help accelerate your development and help prepare you for competition.
If you are looking to identify areas of improvement and refocus your energy to reach your full potential, our coaching team has the expertise and experience to make it happen. The goal is to give you a plan in the mental, technical, and physical aspects of your game that will build confidence so you can play to your full potential.
Gary Gilchrist's program and his teaching philosophy has proven results with professional players that utilize his training program to reach their full potential and fulfill their dreams of playing professional golf on the PGA and LPGA tours. Let the GGGA team help you reach your goals!
Contact Gary
Email: GaryG@ggga.com
Office Phone: +1 352-484-0787
Academy Website: www.GGGA.com
his office
GGGA
3160 Citrus Tower Blvd. Bldg. 9
Clermont, FL 34711
Where he trains champions
Mission Inn Resort & Club
10400 County Road 48
Howey-in-the-Hills, FL 34737